THE NEFF ZONE -- BY JIM NEFF
CADILLAC NEWS -- FEBRUARY 15, 2020
Spring is on the horizon. Really! Because of this it's a good time to do some spring cleaning. That means a dive into the crate beneath my desk to thin out a repository of interesting items that are totally random.
To begin, yesterday was Valentine's Day. If you used the occasion to dump your significant other you are not alone. You are just one of many Michigan heartbreakers. According to data compiled by HerNorm.com: "February 1-14 is the most popular time for Michigan residents to break up with their significant other. New York is the only other state where heartbreakers run rampant, crushing souls and stepping on hearts during one of the most romantic seasons of the year."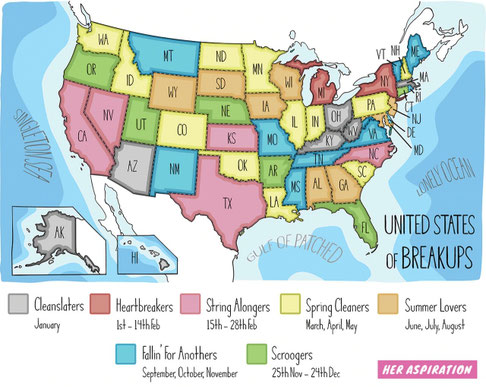 Spring is also tax time, so thinking about money is natural. The Motley Fool is a regular feature in the Cadillac News, so here's a reason to pay attention to the advice it offers. "The Motley Fool's legendary founders, David and Tom Gardner, have only agreed (completely independently) on a stock 24 times over the last 25 years. And when they do agree, the average return on those stocks is 945 percent." Stocks in this category include: Amazon (up 12,147 percent), Netflix (up 17,476 percent), Nvidia (up 3,502 percent), Baidu (up 1,505 percent), and Salesforce.com (up 2,311 percent). (https://www.fool.com/ext-content/all-in-stock-buy-alert/1298/)
As everyone knows, Apple is a good investment. Being on the cutting edge of technology pays off. "According to the latest research from Strategy Analytics, Apple Watch outsold the entire Swiss watch industry by a huge margin in 2019. Apple Watch shipped 31 million units worldwide in 2019, compared with 21 million for all Swiss watch brands combined." (https://news.strategyanalytics.com/press-release/devices/strategy-analytics-apple-watch-outsells-entire-swiss-watch-industry-2019)
To spice things up, 9to5Mac says you may soon be able to unlock and start your car via the Apple watch. "iOS 13.4 contains references to a CarKey API, which will make it possible to use the iPhone and also the Apple Watch to unlock, lock, and start a car. The feature will work even with iPhone or Apple Watch out of battery." (https://9to5mac.com/2020/02/05/new-carkey-feature-in-ios-13-4-beta-brings-built-in-support-for-unlocking-driving-and-sharing-nfc-car-keys/)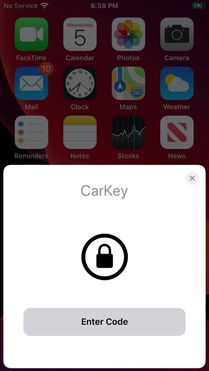 Also on the automotive front this week, GM announced a new invention by a 26 year-old engineer that may have an impact on the SUV market. "The invention was a power-sliding center console. It's the first storage console to be motorized. It can form different configurations, has a hidden compartment, extra storage and can convert to an armrest. By pressing a button located above the rearview mirror, the power-sliding console will: move back by up to 10 inches (revealing additional storage between the seats big enough to hold four gallons of milk, move the top armrest forward (where it can still fit three gallons of milk), reveal a drawer that can provide storage when the console is slid forward, move the console cup holders deeper into the second row providing passengers easier access, and slide back closed where it becomes a traditional center console and arm rest."
(https://www.freep.com/story/money/cars/general-motors/2020/02/10/general-motors-engineer-alex-archer-power-sliding-center-console/4680174002/)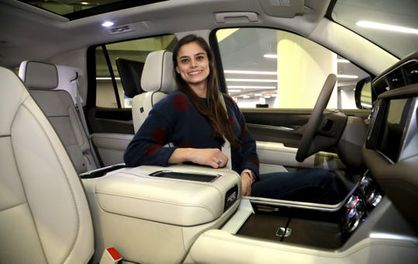 With all the technology hitting the marketplace today, it might surprise you to know that an old school item is still selling briskly – thank you very much. Paper road maps are not only still being printed, they are a growth industry. "Paper maps still sell. They're actually on the rise. U.S. sales of print maps and road atlases had have had a five-year compound annual growth rate of 10 percent. For context, in 2019, the travel maps and atlases category sold 666,000 units, with year-over-year sales up 7 percent."
(https://www.usatoday.com/story/tech/2020/02/07/are-paper-maps-better-than-google-maps-apple-map-gps/4647383002/)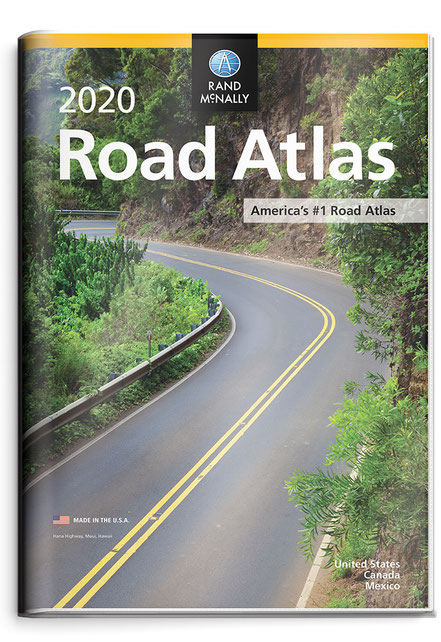 Another traditional item, however, is getting a new approach. We all use one-time use plastic food storage bags, so it was only a matter of time that an improvement would come along. "Stasher is a reusable silicone bag that goes the extra mile: not only can you use them to store food and snacks as you would a plastic baggie, but they are also heat-resistant, can be washed in the dishwasher, can be thrown in the microwave or the oven, and can even be used to boil your food."  Depending on size, these cost $10-20 initially, but save money (and landfill space) in the long run. (https://www.thedailybeast.com/stasher-bags-are-the-best-way-to-store-and-cook-your-food)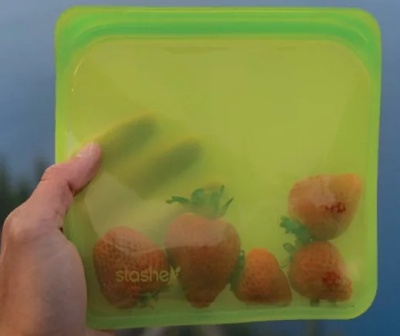 Finally, there may be proof that they are out there. "Researchers say that for the first time they've uncovered a pattern in a series of fast radio bursts that are originating 500 million light-years away. An individual radio burst is a burst of radio waves in space that lasts just a millisecond. When a number of them occur—clustered but with no regular pattern—it's called a fast radio burst, or FRB. The Canadian Hydrogen Intensity Mapping Experiment/Fast Radio Burst Project collaborative team's paper concerns a 16.35-day pattern, with four days marked by a burst every hour or two, then 12 days of nothing. CNET reports the CHIME/FRB collaboration in 2018 traced its source to a huge spiral galaxy half a billion light-years away."
Phys.org provides one theory: "The source could be a celestial body of some kind orbiting around a star or another body. But that still does not explain how a celestial body could be sending out such signals on a regular basis." 
MIT's Technology Review does not believe this is a signal from aliens. "Even a highly intelligent species would be very unlikely to produce ... energetic events that are on the extreme scale of the cosmos." (https://www.newser.com/story/286871/we-detected-a-radio-signal-that-repeats-every-16-days.html)
Hmmm..not so fast. I am no scientist, but science fiction has a way of becoming science fact. Maybe this would be good time to cue the "Twilight Zone" theme song.
Jim Neff is a local columnist. Read Neff Zone columns online at CadillacNews.com and NeffZone.com/cadillacnews.